Prosperity for one & all
"Growth is never by mere chance; it is the result of forces working together."
– JC Penney, Founder of JCPenney
Here at Green Cloud Computers we like to think that when your business grows, we also grow? From our extensive experience in many sectors we know that businesses are constantly seeking efficient, flexible and seamless technologies that will enrich and vitalise their business, but without affecting their bottom line.
Our team is committed to bringing your business to the next level by fully utilising the advantages of a complete and consolidated IT Communications Infrastructure. The power and features of many modern IT solutions means that we can provide and implement the right solution for you.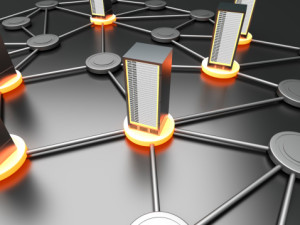 One scenario, could be a Small to Medium sized Business with 30+ employees. The integration of some or all of your core systems into one solution, for example, your file & application servers, network security systems, remote access (RRAS/ VPN) and phone systems (VOIP), etc. Through the use of dynamic energy efficient servers, virtualisation and smart network devices, it is possible to achieve a powerful, seamless and unified computing environment that will help your business grow and prosper, whatever stage your business is at.
Another possibility, your business could consist of yourself and or a handful of employees. The purchase of thousands of Euro worth of servers and network equipment might seem great at the time, but in most cases for small businesses it is totally unnecessary. With the ever increasing plethora of cloud technologies, it is possible to purchase one or several online services for your business. A mix of public and private cloud technologies is the best option. However, since there are so many providers out there, some with certain caveats, we will help you choose what is right for you.
So whether you are a new startup company or an established enterprise, contact us so we can bring your company to another level through Infrastructure Growth.