Smartphone theft is an expensive and often distressing ordeal for the owner. Thieves can easily wipe a stolen phone's memory clean and sell it on a burgeoning black market, often in foreign countries. Owner care and accountability is definitely a factor, but are manufacturers dragging their feet on security?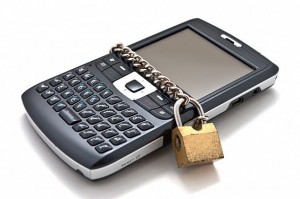 Regarding the field of PC maintenance and PC repairs in Ashbourne, Ratoath, Meath and surrounding counties, it is our experience that mobile devices are becoming more and more important for business owners, and that they hold information that needs to be kept safe and secure.
According to Garda statistics, the theft of smartphones has rocketed in Ireland, and especially in Dublin. In the first six months of 2012, almost 8,000 smartphones were reported stolen, with many of the thefts occurring in broad daylight as owners phoned while walking, or from jacket pockets and tables in the capital's pubs and eateries.
A similar situation exists in New York—the rampant theft of smartphones has led the Big Apple's crime figures to rise for the first time in 20 years. Indeed, the US is experiencing a veritable epidemic of so-called 'Apple picking'.
Now the Attorney General of New York, Eric Schneiderman, has criticised smartphone manufacturers for not doing enough to tackle the problem, and challenged them to work with his office to make smartphones inoperable (worldwide) in cases of theft. Schneiderman reasons that manufacturers could develop a technical solution so that smartphones could be made inoperable immediately after their being stolen.
Schneiderman went further, however. He sought clarification from the big four smartphone manufacturers (Apple, Google/Motorola, Microsoft, and Samsung) on whether they had experienced any financial benefit as a result of customers having to purchase replacements for their stolen devices. A recent study stated that lost and stolen mobile phones cost American consumers over $30 billion last year.
The question Schneiderman raises is an important one: if smartphone manufacturers profit from theft and subsequent replacement, where is their incentive to move on making after-theft use more difficult? Luckily, there are some preventive measures you can take.
Smart Phone Security: Tips for making your smartphone more secure
Do the easy things first: set a difficult PIN number for your handset (NOT 1111 or 1234…). Make sure there are no PIN numbers for banking or other services saved on your phone, and back up any data saved on it to your PC on a regular basis. Make two small cards (one for your wallet, one for sticking to your fridge) with essential details on them, such as your service provider's hotline number and the IMEI number of the phone, as well as your banking hotline if you use your phone for online banking. The IMEI is a serial number you may need for insurance claims, or even for the provider to lock your phone. You can find it on the barcode label of the box your phone came in, printed on the handset under the battery, or by dialling '*06#' (star hash zero six hash) on your handset. Tracking apps such as Lookout or Find My iPhone can help find your device after theft, while immobilise.com registers your phone with legitimate dealers.
Best of all, keep your phone in a secure zipped or buttoned pocket on your person. Never leave it on a pub table or bar counter, or in your jacket on the back of your chair. Try not to phone on the street or where the phone can be snatched out of your hands.
For our customers in Ashbourne, Ratoath, Meath and surrounding areas  this is becoming a huge issue, and like everything in business it is best to be prepared. If you need any assistance in any of the areas mentioned above call Green Cloud Computers. We are happy to assist.